Alex & Georgina's St Chads Church Wedding
Alex & Georgina decided to tie the knot well before any of us knew what COVID-19 was or what impact it was going to have on our lives, the wedding world or the rest of the planet in general, and in the face of all the restrictions, changes, reduced numbers and official guidelines they managed to throw one hell of a party!
This was a wedding I had been looking forward to for quite a while.  Alex is an old friend from my days running pubs & clubs and we have managed to keep in touch over the years.  So when he told me that he had met someone special I was quietly hopeful that I might get to shoot his wedding!  As it happens I had shot his brothers wedding nearly 5 years previously.
Alex & Georgina have a beautiful daughter named Elizabeth who was around for the early part of Bridal Prep, so I make no apologies for the number of images of her in the couples final collection, she is the most gorgeous and engaging little lady you can imagine and somehow I managed to include just a couple of her here.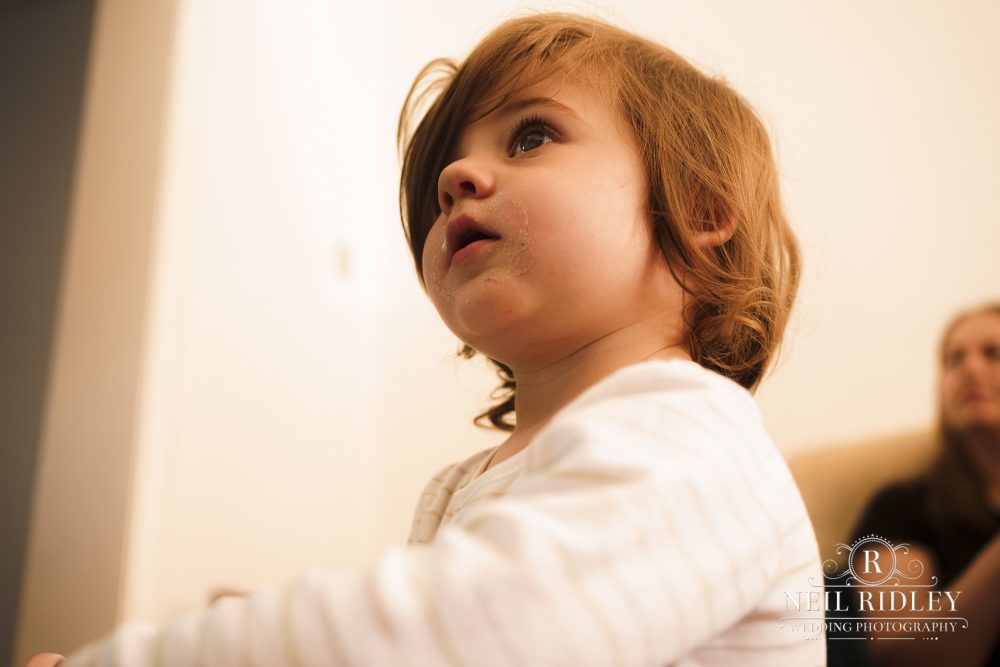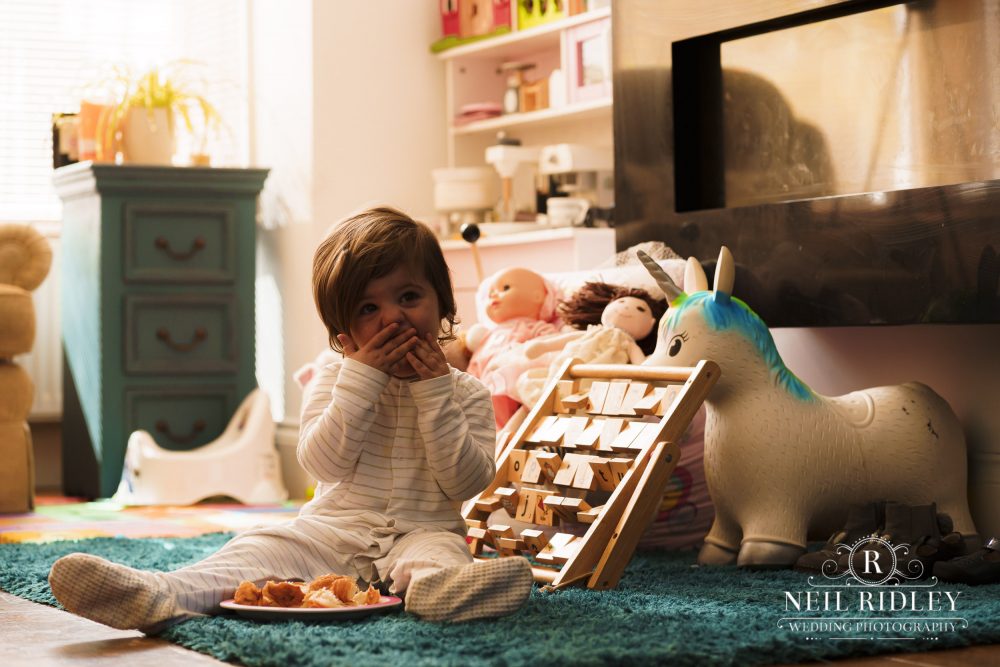 While the girls were getting ready, Alex & Georgina's neighbours dressed their VW Camper for Georgina's trip to the church.
Shots, shots, shots…..
Excitement is sometimes hard to contain…. I may have spelt that wrong.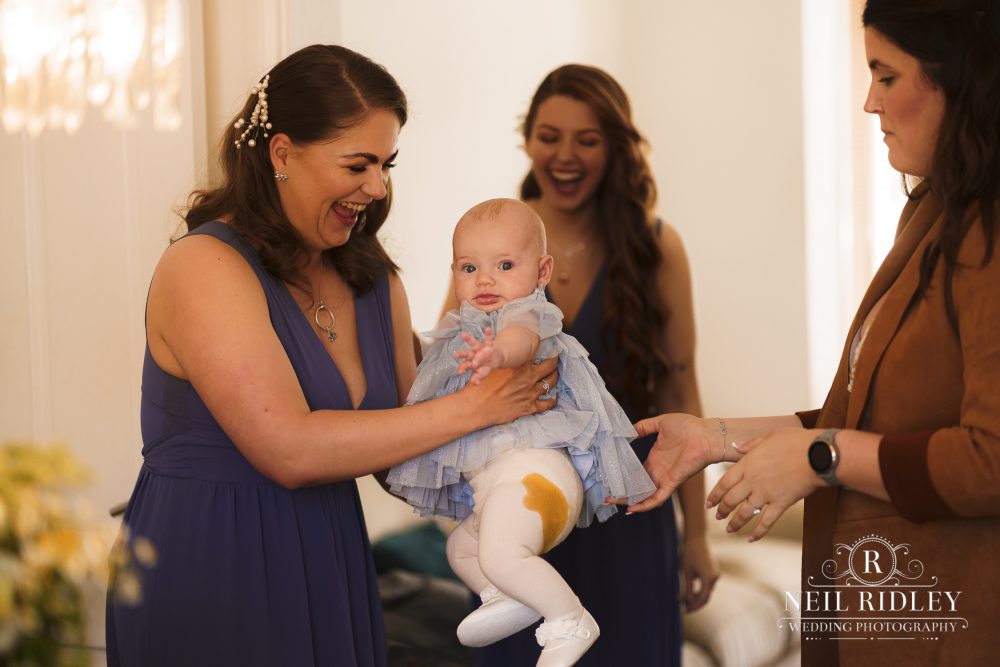 Oh the dress…. Beautiful.
I left the girls for a short while and took a run over to Rob's house to see Alex getting ready.
Emma, Rob and Alex were tucking into a healthy McDonalds breakfast and discussing the day.
I have no idea…..
I can't explain this I'm afraid, it just 'is'.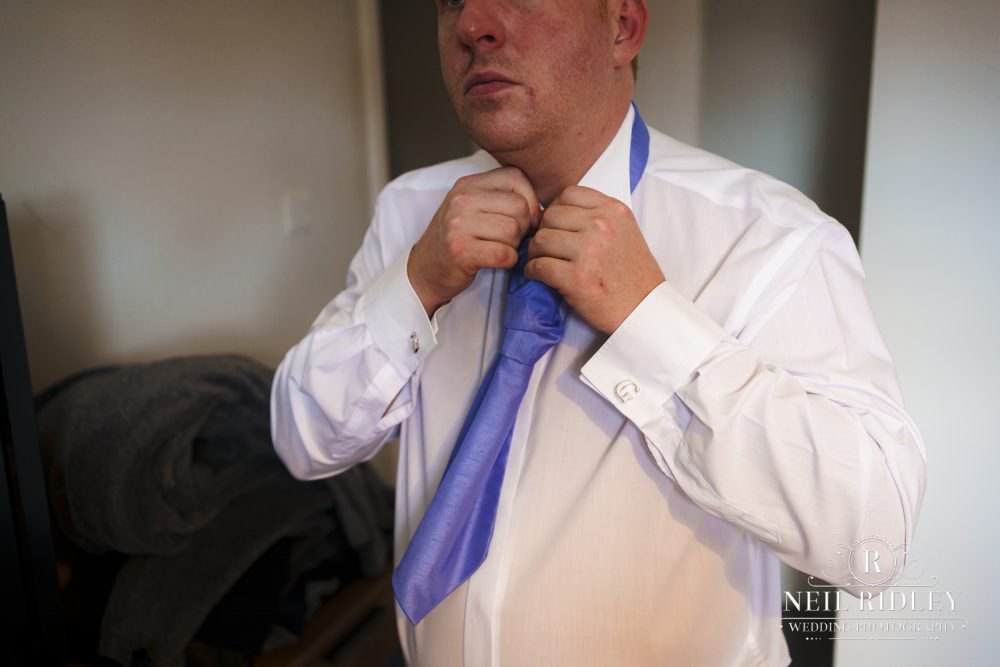 Once Alex was into his suit I met up with the girls as they arrived in the Town Square.
Just look at the weather.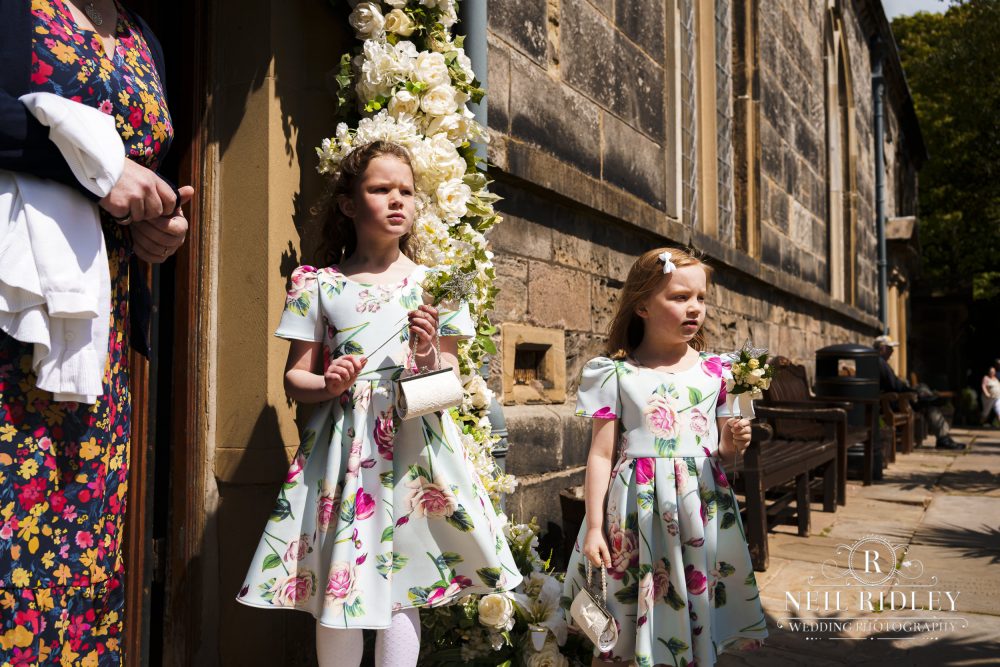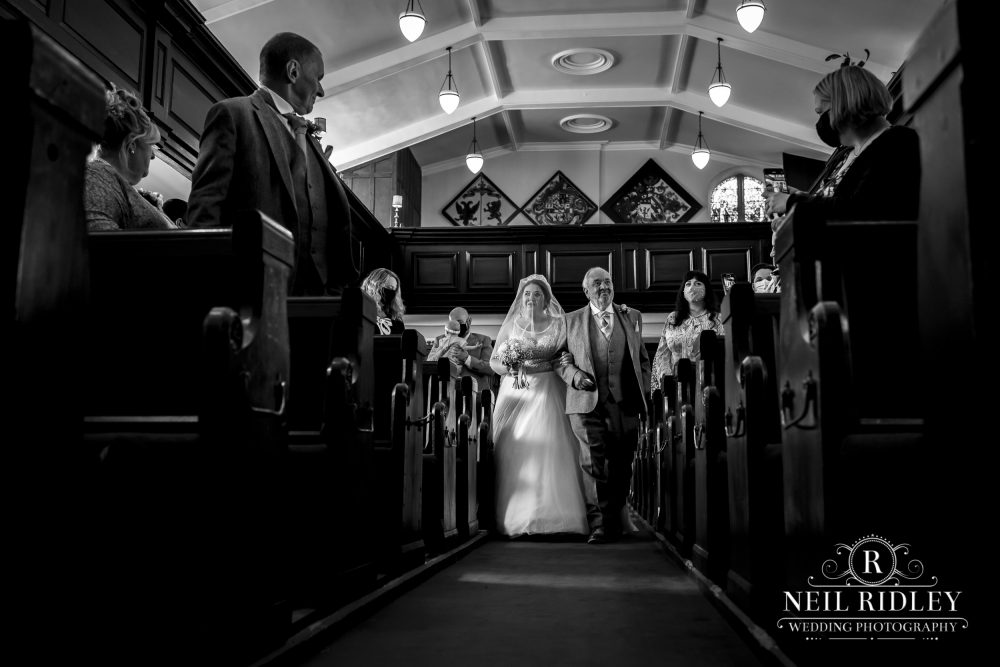 Alex Laughs a lot.
Over at St Chads Hall the staff were welcoming the guests and preparing for speeches.
Alex cries a lot.
Alex Laughs a lot. I amy have mentioned this.
Did I mention that Alex cries a lot?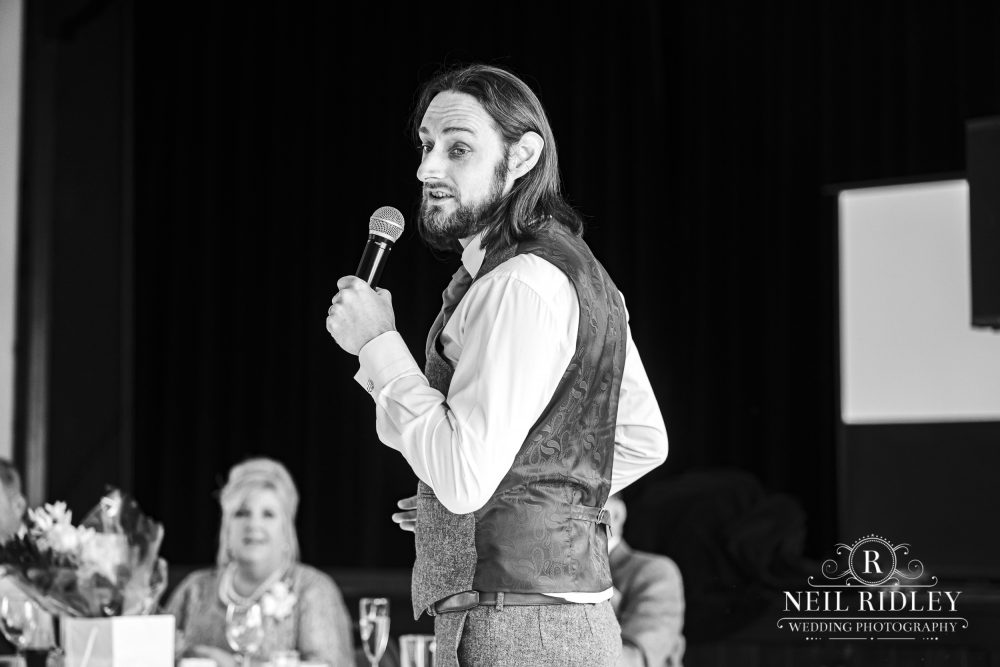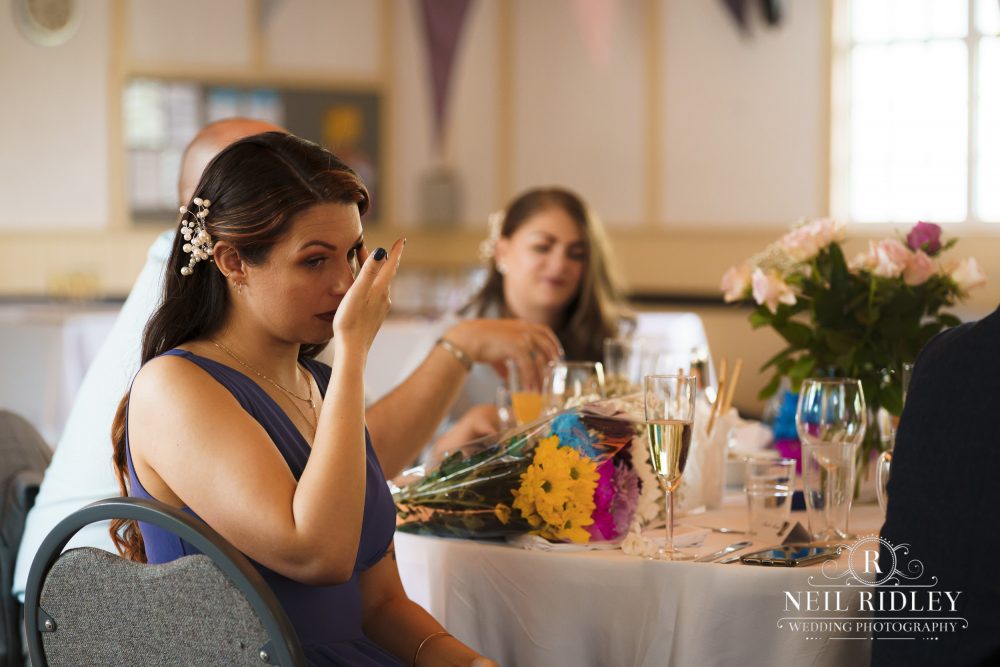 Some of the audience just weren't interested in the Best Man's speech…..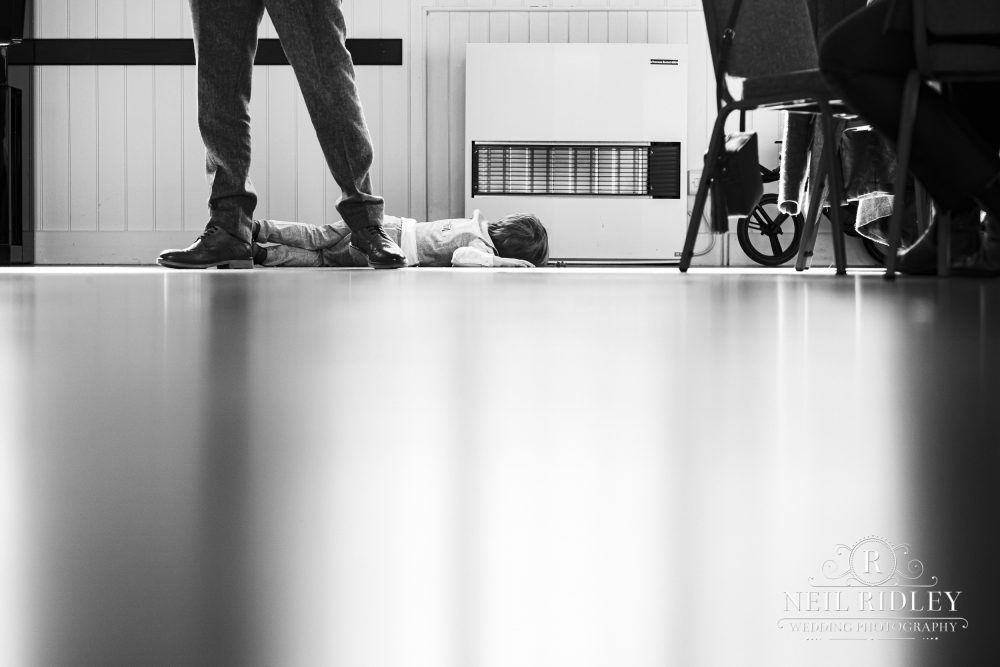 Brothers.