Mark and Charlotte's Church wedding
I was due to exhibit at a Wedding Fayre close to Delamere Forest. Several weeks prior to the Fayre I was contacted by the Wedding and Events planner of the Venue, Charlotte. She was looking for a Professional Photographer for her own wedding. I provided Charlotte with some links to my work, and not long after I received her booking confirmation for a Traditional Church Wedding. First time I had received a booking from a wedding fayre that was yet to take place!
Mark and Charlotte's Wedding was set to be a traditional Church wedding, followed by a reception at Delamere Events in a luxurious marquee.
The Day.
Arriving at their house on a beautiful, warm September morning, Bridal Prep was just beginning and excitement already filled the air.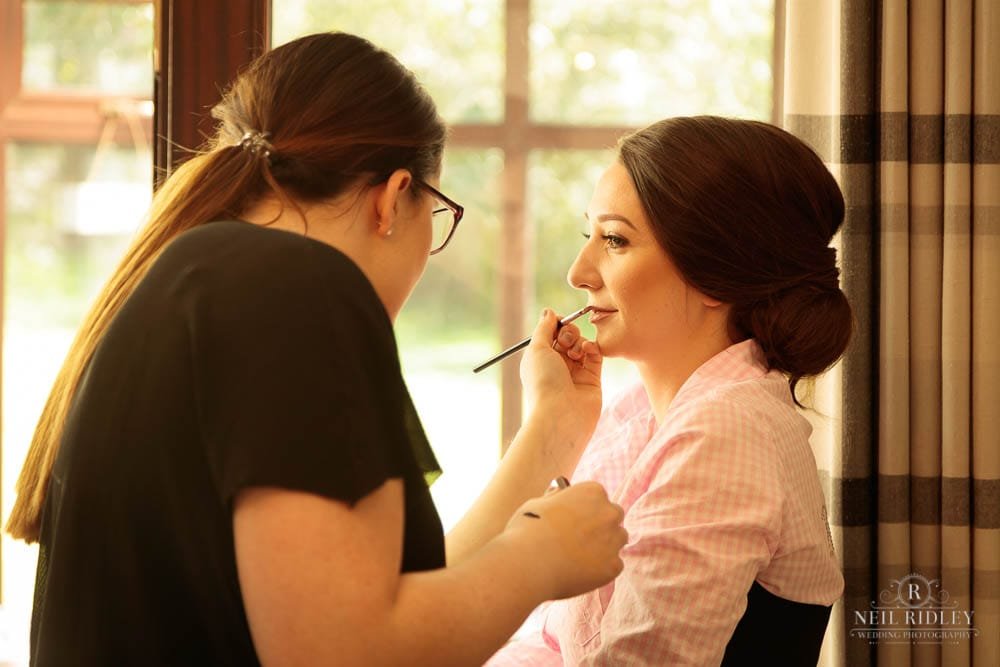 Mark and Charlotte's daughter kept everyone entertained, she was quite the character.

With everyone ready it was time for Charlotte to climb aboard her horse drawn carriage accompanied by her Father and Two daughters. The Church bells could be heard ringing loud and clear, where Mark waited for his Bride.



The Church in all of it's glory, with the magnificent stained glass windows and traditional Organ player made a most perfect romantic setting for such a loving couple.  As they exchanged their Wedding vows, emotions ran high.

Now with the wedding ceremony over, and the confetti thrown it was time for the celebrations to begin. The weather was proving to be a gloriously warm day, with a bright blue sky and wispy clouds. It was perfect for enjoying the beautiful grounds at Delamere Events.
Mark and Charlotte's daughter continued to entertain everyone.

But still made time for cuddles with Mummy and her little sister.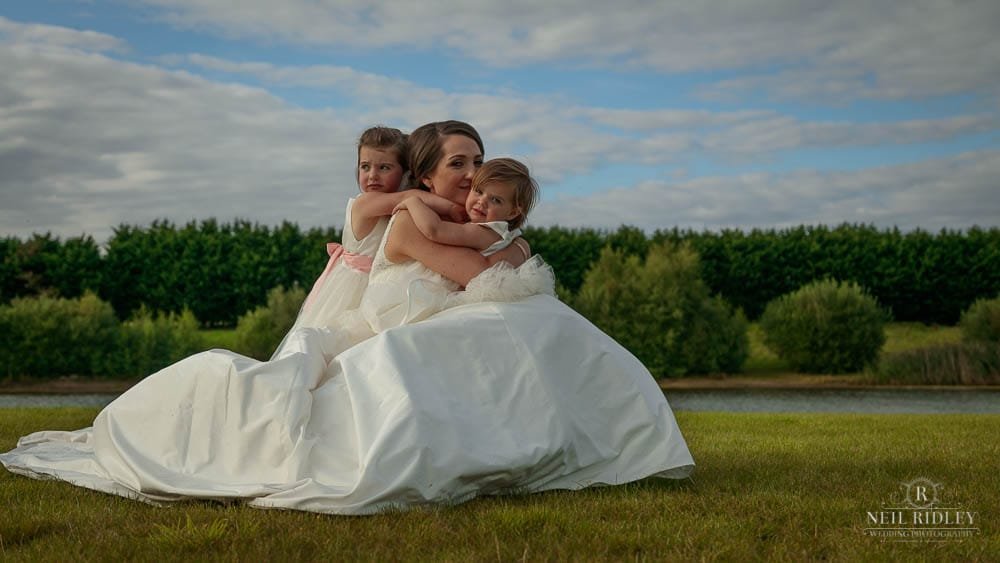 As the Guests entered the spectacular marquee, they were greeted with an interior that was simply stunning. Drapes hung across the ceiling with twinkling Fairy lights that lent a magical feel to the room.


The Night.

With the cake cut and speeches given there was only one thing left to do, dance!  The wedding band played brilliantly and Mark and Charlotte's first dance was met with lots of cheer and applause.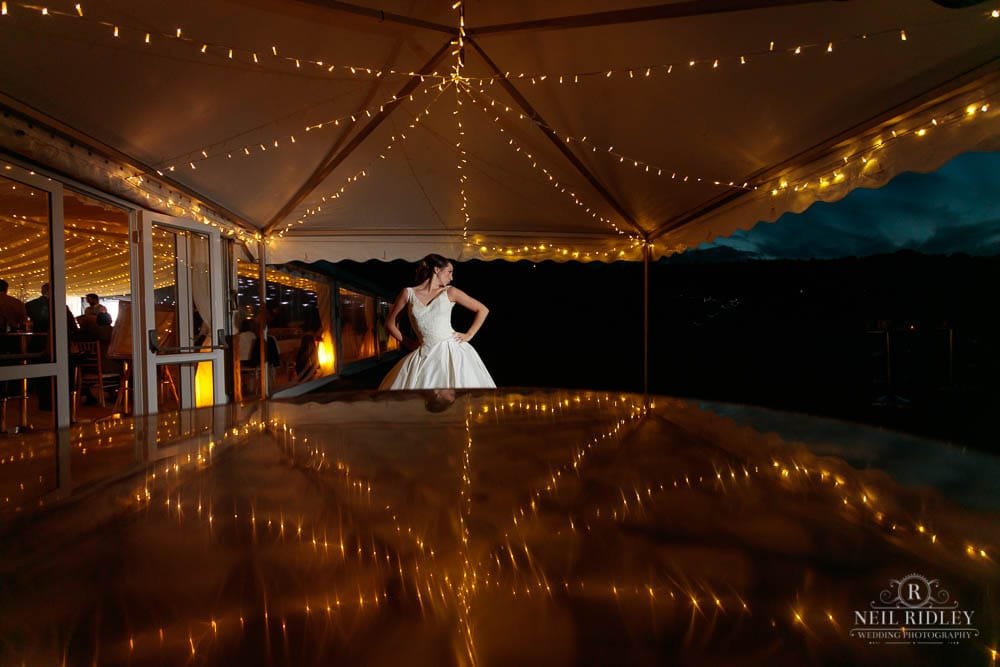 Mark and Charlotte's Wedding was a romantic, traditional and beautifully elegant day, and an absolute pleasure to be a part of.
Thanks also go to my assistant of the day 🙂

I hope you have enjoyed reading this blog, if so I would really appreciate you leaving a comment and sharing this post on Social Media by clicking any of the icons here [wd_hustle id=social-sharing type=social_sharing]
Please do not hesitate to Contact Me if you would like to discuss your Wedding Photography Requirements or have any further questions.