Chloe & Beejesh
Chloe and Beejesh's big day was to take place at one of my favourite venues, the prestigious Peckforton Castle in Cheshire. I have had the pleasure of shooting many weddings here, and it never fails to take my breath away every time I return.
Chloe and Beejesh live in Shanghai. Early communication was via email with a meeting arranged for their next visit home. From the moment I met them both, I knew that this would be a spectacular day filled with smiles and laughter.
Bridal Prep.
Fuelled by my Starbucks coffee, my journey to Peckforton Castle began. It was a very dark and cold January morning, and the roads were still quiet after the New Year Celebrations. On arrival at Peckforton Castle, I met up with my Second Shooter, the very talented Dr.Will Stockton. Will would be covering Groom Prep whilst I caught up with Chloe and her Bridal Prep.
Shortly after I met up with Chloe and her bridal party, the bubbly was flowing and excitement filled the air.
Gran chose to have "a nice cup of tea" instead…
Chloe was getting ready in the Gatehouse of Peckforton Castle, which was decorated with a traditional Christmas tree filled with fairy lights.
Spa on the Breck was on hand to do Chloe's make-up.
Chloe looked stunning in her beautiful Wedding Dress
Not forgetting her sparkly Jimmy Choo's
Her Father's face lit up when he saw her for the first time in her beautiful dress
The Ceremony.
Once Bridal prep was finished it was my time to catch up with Beejesh and the rest of the Wedding Party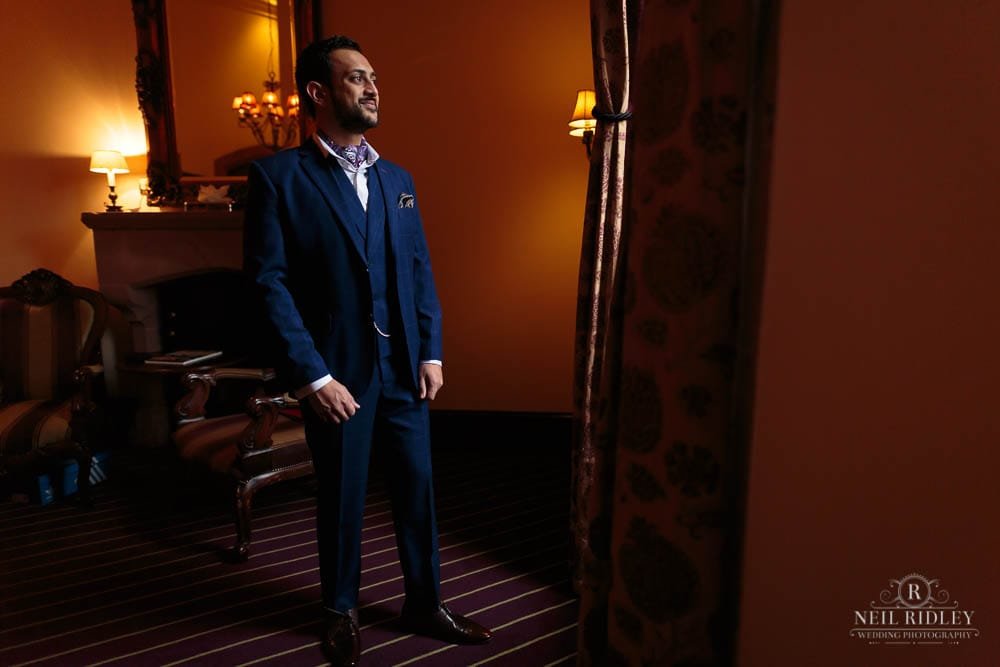 With the stunning hall in Peckforton Castle beautifully decorated, it really was a most romantic setting for such a loving couple. As Chloe walked down the aisle with her Father, her beaming smile radiated around the room.
This day was filled with laughter and happiness and as the speeches began, the guests were certainly entertained.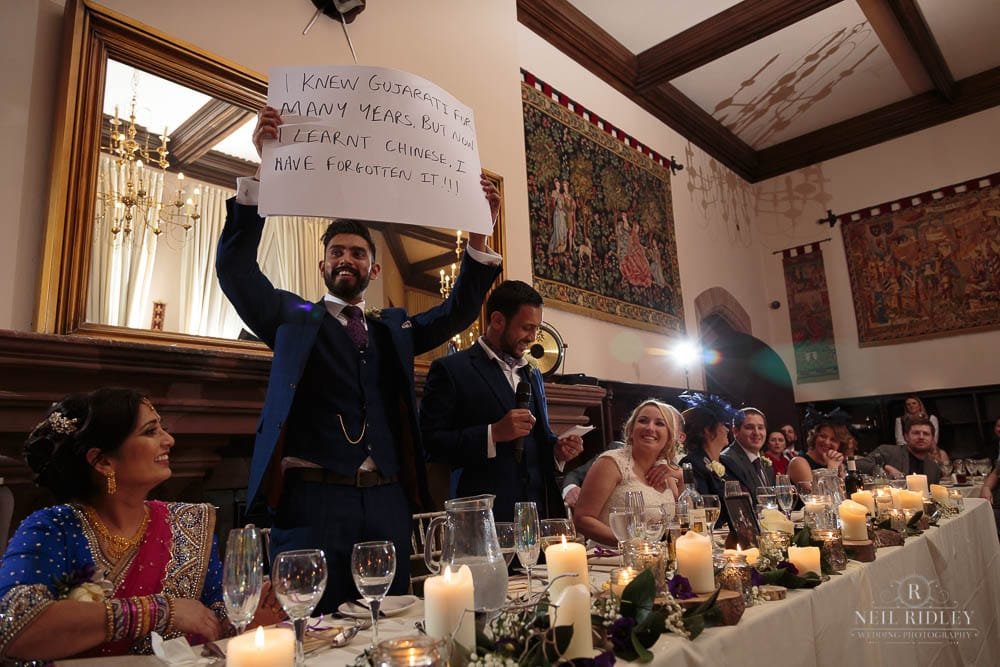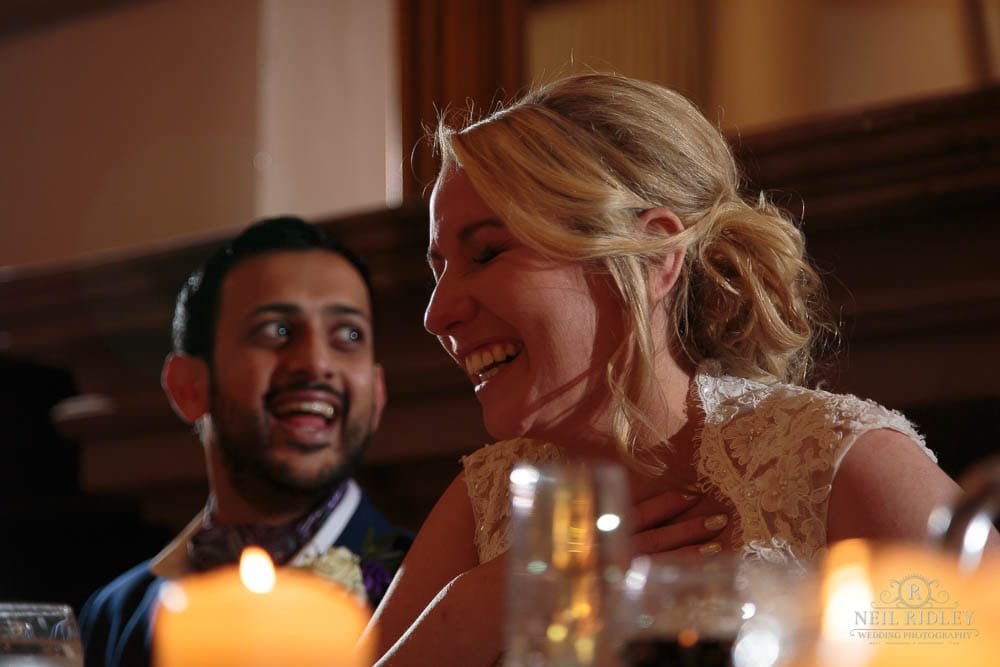 The Party.
The Castle's star-lit dance floor came alive during the evening with the couple cutting their cake with one of the Castle's sword's prior to the guests joining the Bride and Groom for their first dance.
With the temperature outside only a few degrees above zero, the guests braved the outdoors armed with their sparklers and smiles to give Chloe and Beejesh the perfect ending for a perfect day.
[sc name="endbit"]
(Visited 7 times, 1 visits today)