Maenan Abbey Wedding Photographer | Julie and Arfon
Julie and Arfon contacted me after being recommended by their colleagues, Rhiannon and Mark. We had a meeting via Skype and not long after contracts were signed and we all looked forward to their big day.
North Wales has always been a firm favourite after having lived there for three years, and I always look forward to returning whenever I get the opportunity.
Julie and Arfon were getting married at the beautiful venue of Maenon Abbey. and I could not wait to be a part of their big day!
Julie and Arfon's Maenan Abbey Wedding fell on a cold Autumnal day in October. My journey to North Wales began early and I was meeting my Second Shooter, the very talented Will Stockton at the Venue. Will was going to ahead and capture Groom Prep, and my focus would be on Julie and her Bridal prep.
Before long the make up artist had arrived and Bridal prep was in full swing.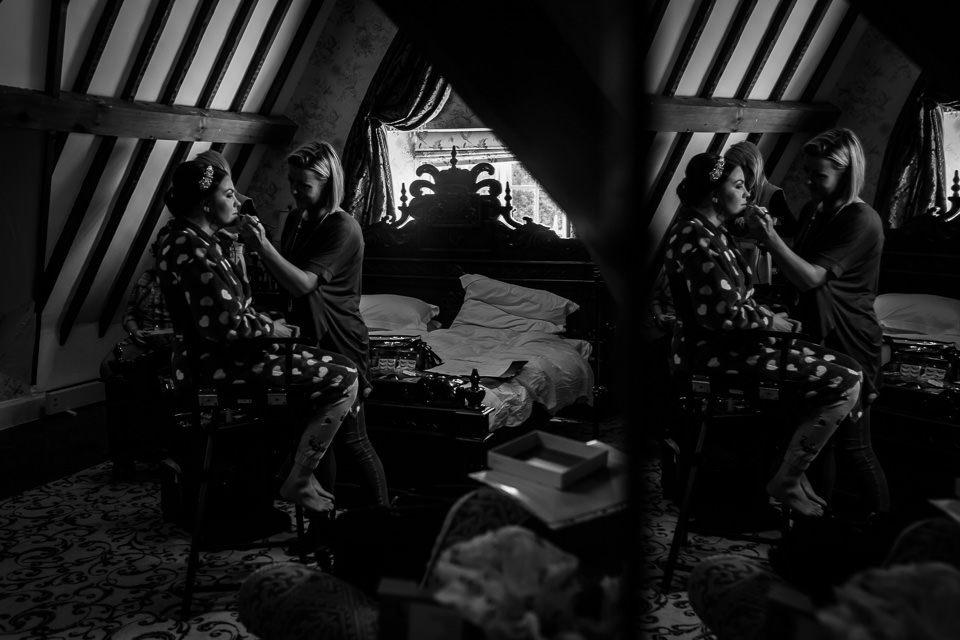 Julie looked stunning in her Wedding Dress

In no time it was time for the ceremony to begin, and as Julie entered the room. it was smiles all round.


Even the resident Cat could not resist taking a sneaky peak!

Speeches were filled with much laughter

Julie and Arfon's young son stole the show


Day turned to night and Arfon and Julies Wedding party joined them on the dance floor in celebration of their big day


Arfon and Julie's Wedding was filled with the love they shared for each other, and it truly was a privilege to be a part of.


Thank you for taking the time to read this blog post.
I would really appreciate it if you would leave a comment or perhaps share it on your own Social Media.