Peckforton Castle Review, Tarporley Cheshire
Peckforton Castle is a prestigious luxury hotel located in the heart of Cheshire in Tarporley. Peckforton Castle is simply stunning in it's vastness and lends itself as being a spectacular venue for any event.
Peckforton Castle's beginnings started in the 19th century taking eleven years to build the magnificent building that still stands to this day. Steeped with British history, Peckforton Castle over the years has been used in television and films and also played its own part in World War Two by housing evacuees from the south of England. Peckforton Castle has earned itself to be awarded as a Grade 1 listed building by English Heritage.
Upon entering the vast grounds of Peckforton Castle, passing the mysterious Gatehouse Lodge as you enter, driving up the sweeping driveway enclosed within the woodland until the amazing sight of the castle comes into view. Transporting your imagination into a world of wizardry where the magic really can happen! This truly is the most spectacular setting for any wedding, whatever the time of year.
Peckforton Castle has 48 luxurious rooms. Each room interiors plush in their bespoke design offer extreme comfort to it's guests with many rooms having fluffy dressing gowns with cosy matching slippers for the ultimate in relaxation. The Hotel is separate from the Gatehouse Lodge, so ideal for the Groom and his party with no chances of bumping into his Bride before the ceremony!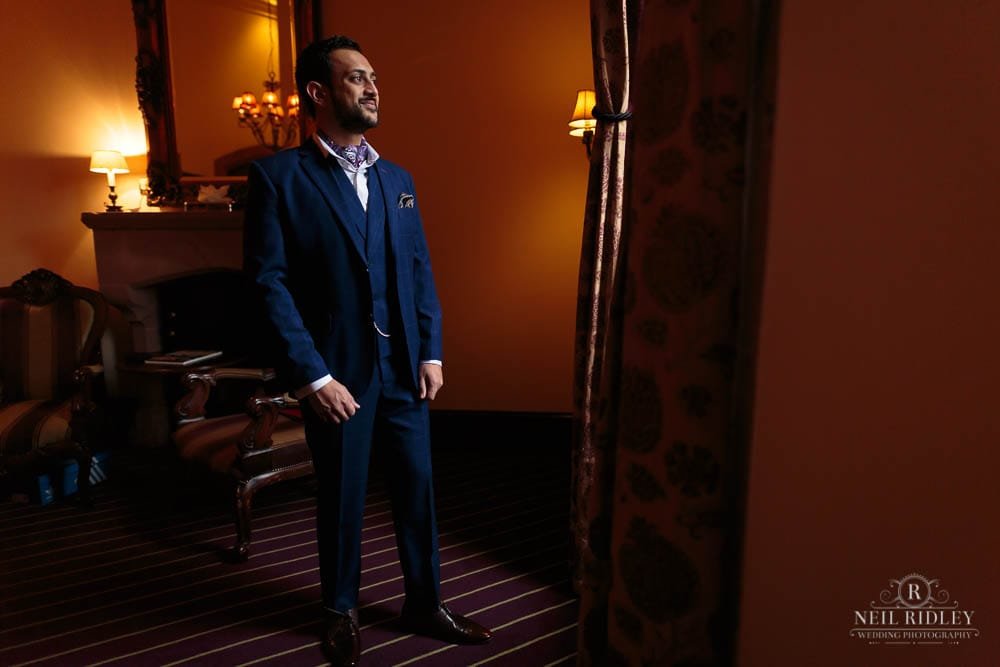 Guests also have the added advantage of having the idyllic Gatehouse Lodge which boasts it's own Kitchen, Sitting Room, Dining Room and has four bedrooms with the Master Suite housing a four poster bed and en-suite. An ideal alternative for any Bride and her party offering the most perfect of places for everyone to get ready and have her Bridal Prep.
From the more smaller intimate weddings to larger weddings Peckforton Castle has many rooms to accommodate every wedding, each with it's own unique character, all full of charm. With the red Sandstone walls, exquisite traditional floors, decadent wall art and open fire places, Peckforton Castle truly is a magical haven for any wedding.
Peckforton even has its very own Chapel where blessings can be held.
With cosy seating areas for your guests.
….whilst you explore the Castle with your wedding photographer to capture some amazing images.
The wine cellar is available for photographs too.  Dark, with arrow-slit windows and candle holders around the room it is perfect for atmospheric portraits.
Guests are served a delicious feast with even the fussiest of taste buds catered for. Seated within Peckforton Castle's grandeur, in any one of there several rooms that are available, your wedding guests will not be left feeling hungry here.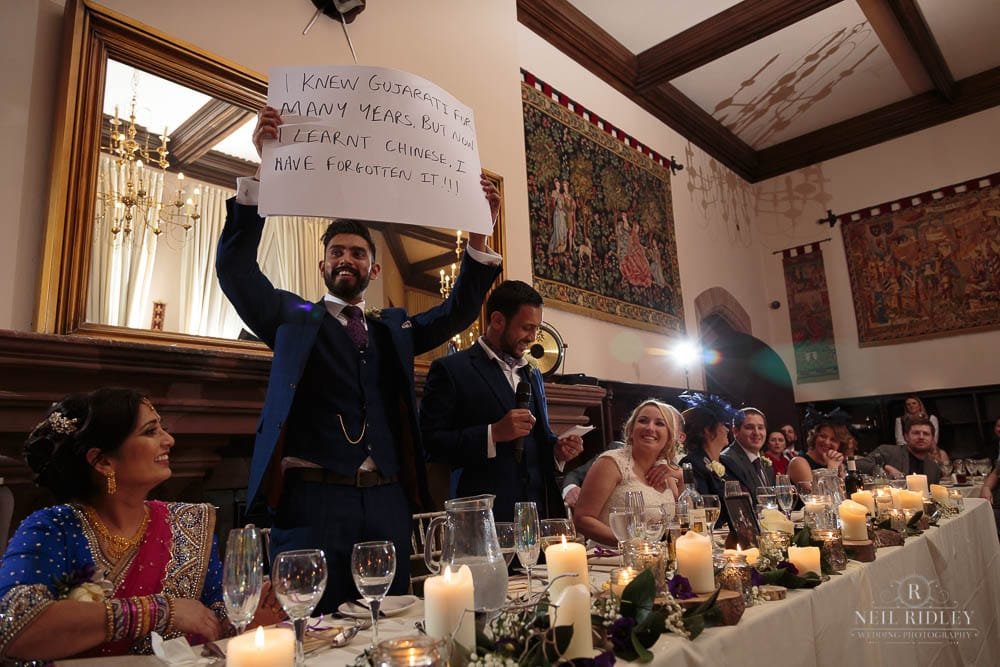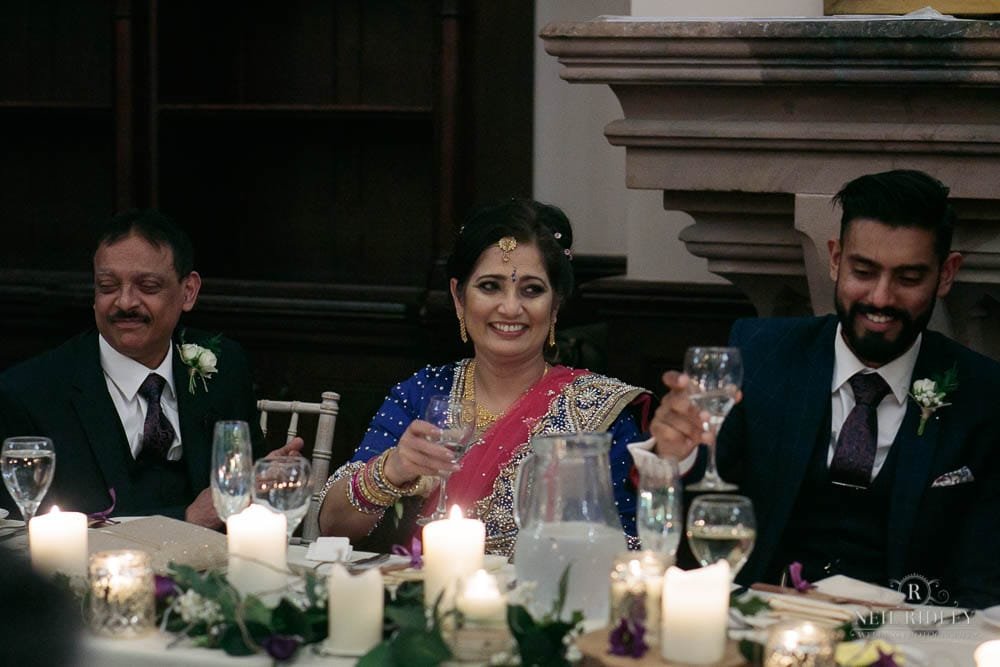 As day turns to night, Peckforton Castle transforms itself into a sensational glittery wonderland, perfect for any Prince and Princess's Ball. Where you and your guests can dance the night away on the twinkling dancefloor.
Peckforton Castle will happily accommodate all the extras that you may want at your wedding from Light up LED letters …
….to outdoor Sparkler runs. Just speak to the fantastic team that they have at Peckforton Castle.
I have had the good fortune of shooting several weddings at Peckforton Castle with Chloe and Beejesh's being the most recent. Click here to read all about their big day. I think my love and respect of Peckforton Castle is reflected in my words and images, I really cannot recommend this venue enough and if you would like to learn more about this stunning venue, just jump to their website at www.peckfortoncastle.co.uk.
[sc name="endbit"]
(Visited 24 times, 1 visits today)