Lancashire Wedding Photographer – Pre-Wedding Shoot
Sharon & Lewis – Beacon Fell, Lancashire
In preparation for Sharon and Lewis's wedding this year we wandered off to Beacon Fell in Lancashire for our Pre-Wedding Shoot.  These shoots are a great opportunity for a couple to get used to being in front of the camera and to see how I approach portraits.  Lewis and Sharon booked me after seeing the images from the wedding of JP & Lynsay and let me know that pretty much anything I wanted to do would be OK with them! Exactly the words I love to hear from my couples 🙂
On the shoot they were true to their word and simply went along with everything I suggested.
I love reflections!

My usual position of lying on the ground whilst taking photo's!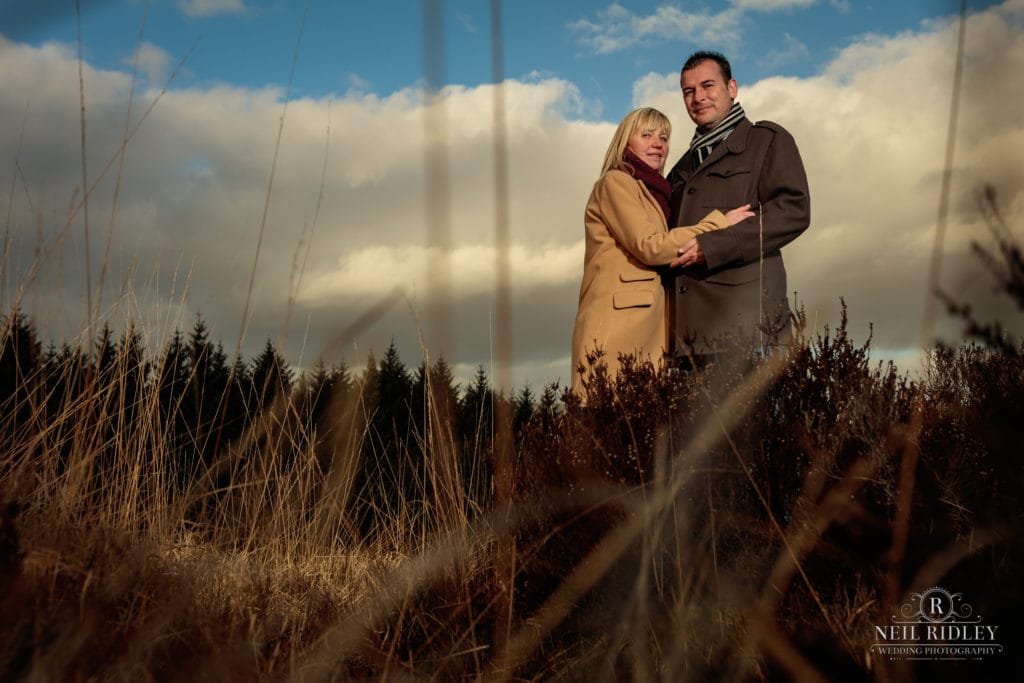 The sunset was simply outstanding and we ran over our allotted time – nobody cared as the images were looking great!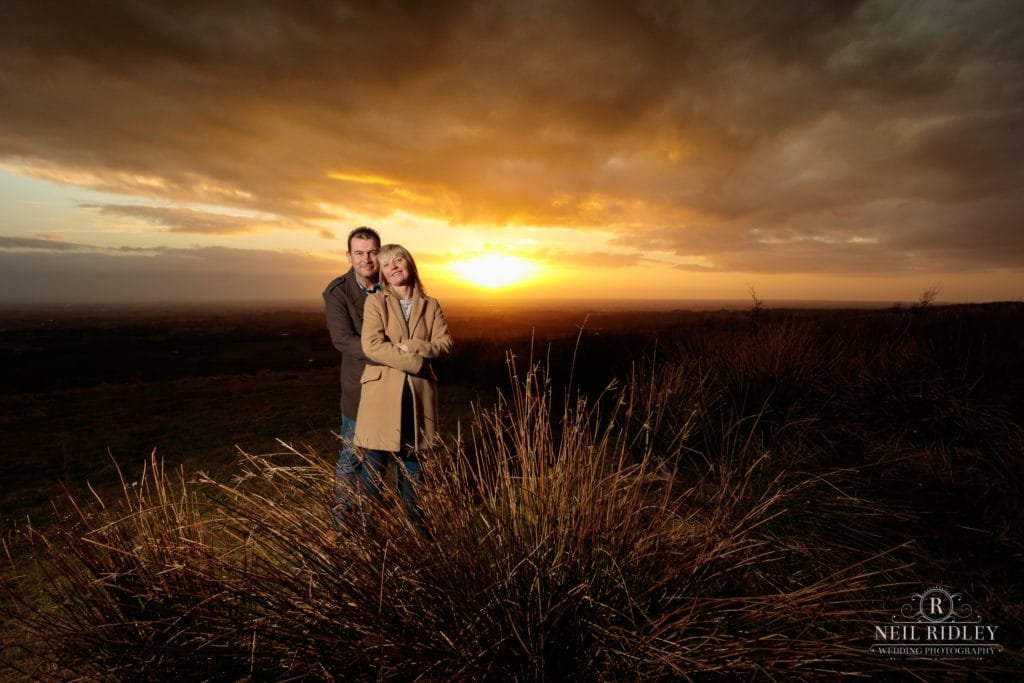 This is my favourite image from our shoot.  The sunset, mist, clouds and shadows all added up for an epic portrait.
I hope you have enjoyed reading this blog, if so I would really appreciate you leaving a comment and sharing this post on Social Media by clicking any of the icons here [wd_hustle_ss id="social-sharing"]
Please do not hesitate to Contact Me if you would like to discuss your Wedding Photography Requirements or have any further questions.
(Visited 8 times, 2 visits today)