From Military Policeman to Lancashire Wedding Photographer?
People often ask how I ended up changing from a career as a Military Policeman to becoming a Full Time Professional Wedding Photographer in Lancashire? The answer is quite simple, my passion for Photography has been there for as long as I can remember.
I joined the Royal Air Force when I was 19 years old as a Military Policeman. Fortunately for me this also included some camera work, which I received training for by the British Armed Forces, the best training in the world that money simply cannot buy.
My camera travelled the world with me.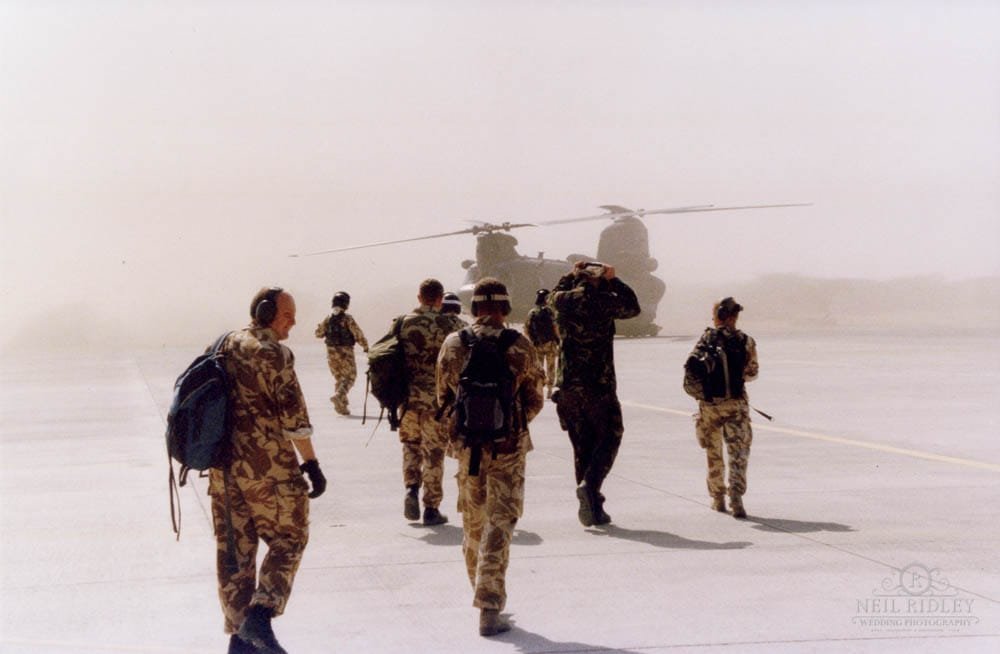 In fact the only day I have not been allowed to use my camera was the day of my own wedding. It did however make it on my Honeymoon to Kenya.
Policeman to Private Investigator
When my Military career ended, the next chapter in my life was working as a Private Investigator. My Camera was the most useful, trusted and used work tool of my trade. Everywhere I went, so did my camera.
Investigator to Award Winning Lancashire Wedding Photographer
I started my Career as a Professional Wedding Photographer by offering to shoot for free and asking Photographers if I could second shoot for them. Sometimes this would only involve carrying and setting up their equipment. I would watch and learn, occasionally getting to shoot some images for the couple, before I moved on to covering Groom Prep on my own, later covering entire weddings.
The most invaluable training however came from attending Neil Redfern and Liam Crawley workshops. Neil is a phenomenal photographer and I cannot recommend these workshops enough, for  anyone who is wanting to further their knowledge in camera use. I still attend Neil's workshops to this day.  Liam is an amazing and quite unique photographer and I am lucky to have been called on by him to second shoot for him on a number of occasions.
Becoming a Professional Wedding Photographer takes years of hard work, from learning the basics of light management to controlling a room full of wedding guests for a group shot requested by the Bride and Groom.  There are no shortcuts and there are no easy routes, however the job satisfaction I get is immense!
[sc name="endbit"]
(Visited 4 times, 1 visits today)